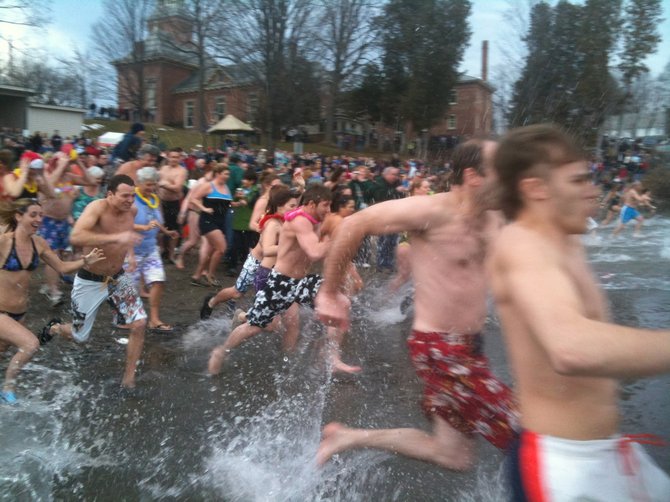 Swimmers in the 2011 Lake George New Years Day Polar plunge charge into the water for a frigid dip. The popularity of the event in the last two years has prompted the board to propose new laws regulating such events.
Stories this photo appears in:

With the crowd of swimmers charging into Lake George during the New Year's Day Polar Plunge, local officials have proposed regulations to boost safety and limit municipal liability.