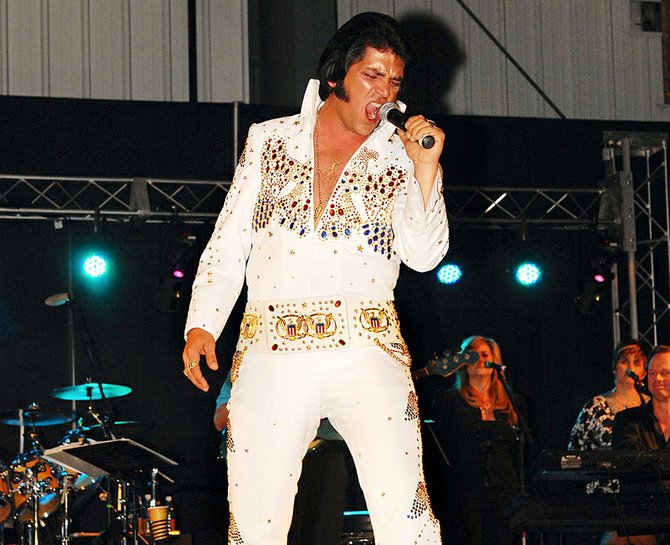 Elvis impersonator Joe Ramsey of Glens Falls, who has performed across the northeastern U.S.and won various awards for his act, has been arrested and charged with felony Welfare Fraud. Police said he collected at least $50,297 more than he should have in public assistance, food stamps and Medicare benefits.
Stories this photo appears in:

Elvis impersonator Joe Ramsey has thrilled crowds from Memphis to Montreal with his vocals and stage presence that bear an uncanny resemblance to 'The King." Now, he's facing felony welfare charges for collecting $50,000 or so more in welfare benefits than he was eligible for, based on an allegation he didn't accurately report his income as an Elvis tribute artist.