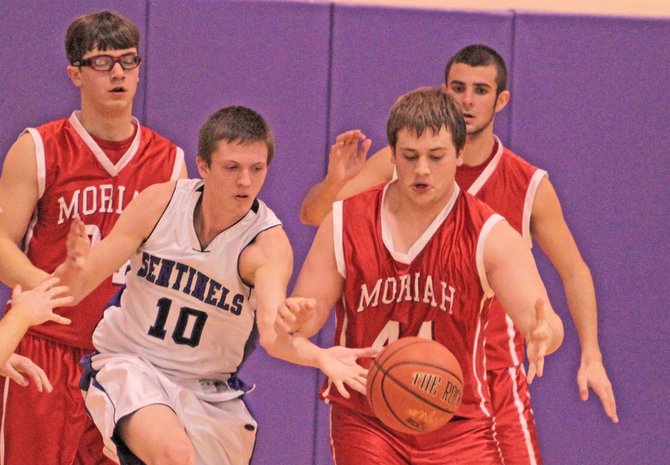 Ticonderoga's Joe Gonyeau and Moriah's Carlo Calabrese chase down a loose ball during Ti's 39-38 victory Jan, 4. Gonyeau later became the game's hero, blocking a last-second attempt at the a game-winning shot.
Stories this photo appears in:

Gonyeau's block lifts Sentinels
Joe Gonyeau rose to the occasion — literally — for the Ticonderoga basketball team Jan. 4. Gonyeau leaped to block a last-second shot and preserve Ti's 38-37 victory over archrival Moriah in Champlain Valley Athletic Conference boys action.