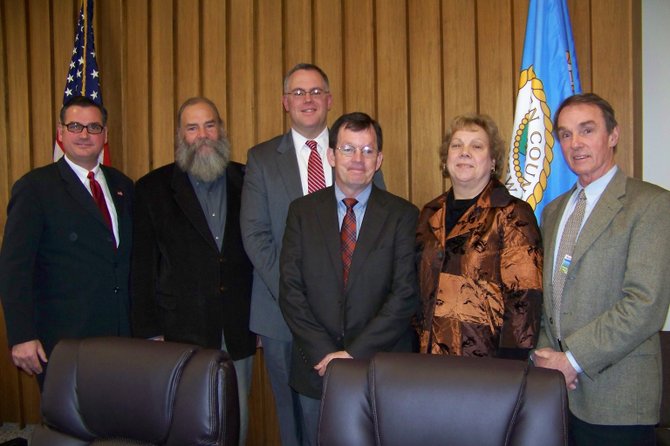 Taking the oath of office and stepping into their new roles Jan. 5 as Warren County Supervisors, were (from left): county supervisors-at-large Mark Westcott and William Mason of Queensbury (center front), Johnsburg Supervisor Ron Vanselow (second from left), as well as Hague Supervisor Edna Frasier and Lake George Supervisor Dennis Dickinson (right). County Board of Supervisors Chairman Dan Stec, (center rear) welcomed the five to the board after they were sworn in.
Stories this photo appears in:

With the recent retirement or election defeat of various Warren County Supervisors, changes in responsibility and leadership roles in the county were shuffled and announced Thursday Jan. 5 at the county's annual organizational meeting.