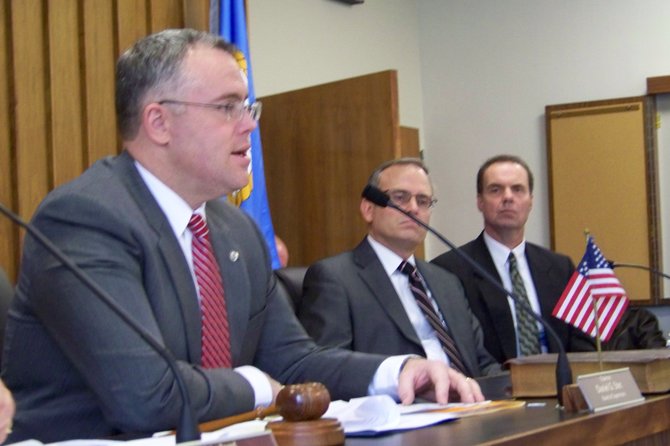 As he delivers the annual State of the County address Thursday Jan. 5, Warren County Board of Supervisors Chairman Dan Stec praises county workers for their work in boosting efficiency — and diligence in responding to 2011's devastating storms. Listening to Stec's speech are (center): Warren County Administrator Paul Dusek and (right): county Attorney Martin Auffredou.
Stories this photo appears in:

Progress on environment, infrastructure cited
During 2011, Warren County was remarkably frugal despite falling revenues and increasing expenses, its top politician said in the annual State of the County speech.