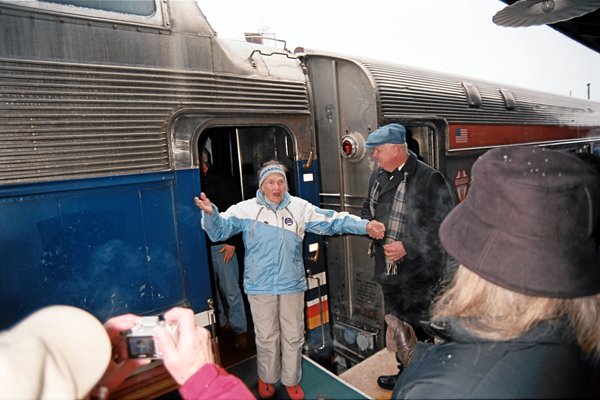 Frederica "Freddie" Anderson, 90, disembarks the first ski train to return to North Creek in decades. Anderson is a Schenectady-are ski instructor who rode the very first ski train to North Creek in 1934.
Stories this photo appears in:

The winter-brittled fanfare that welcomed the return of ski-train service to North Creek Dec. 30 warmed measurably as Freddie Anderson disembarked at the station.
By Jim Nash
January 4, 2012