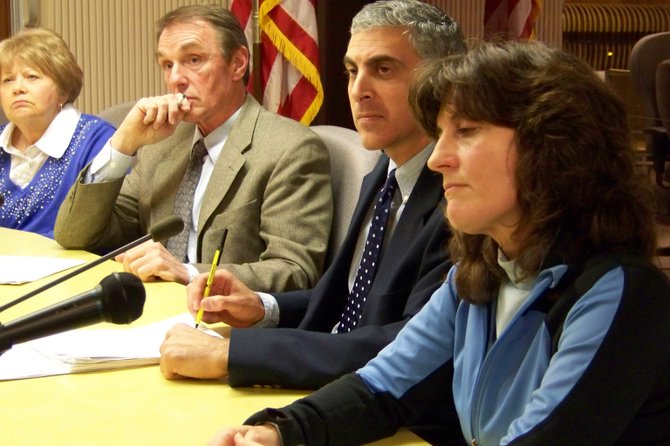 Listening to government watchdog and critic John Salvador speak during the town of Lake George's organizational meeting held Tuesday Jan. 3 are (front, right to left): town board members Marisa Muratori, Vinnie Crocitto, town Supervisor Dennis Dickinson and board member Fran Heinrich. The board enacted a controversial shakeup of the planning board — under Muratori's initiative — and fired all the town's financial staff members. Both action were decided in split votes.
Stories this photo appears in:

The new majority on the Lake George Town Board, representing the Lake George Citizen's group, lost no time in making sweeping changes to local government: in their initial meeting Tuesday Jan. 3, they fired the town's entire financial staff and shook up the town planning board, replacing two members who town officials had said served the community well.