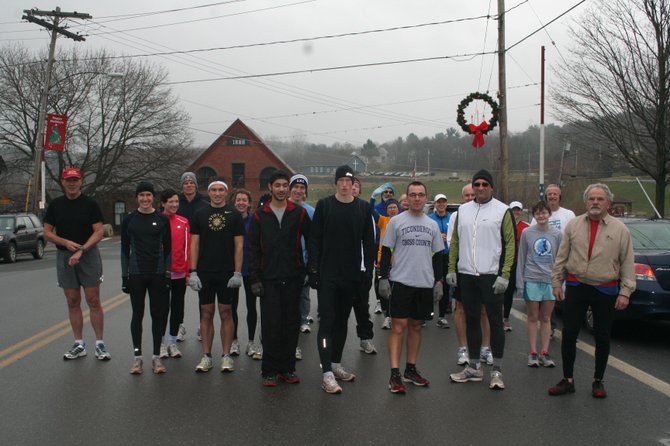 The 10th annual Resolution Run was held in Ticonderoga Jan. 1. The event was sponsored by the LaChute Road Runners Club of Ti.
Stories this photo appears in:

Gabler races to win
A native son and a visitor claimed top spots in the 10th annual Resolution Run in Ticonderoga Jan. 1. Lee Gabler, a Ti High grad, toured the 3.1 miles in 16 miles, 21 seconds to win the race. Gabler is a former Sentinel and SUNY-Geneseo track and cross country stalwart.