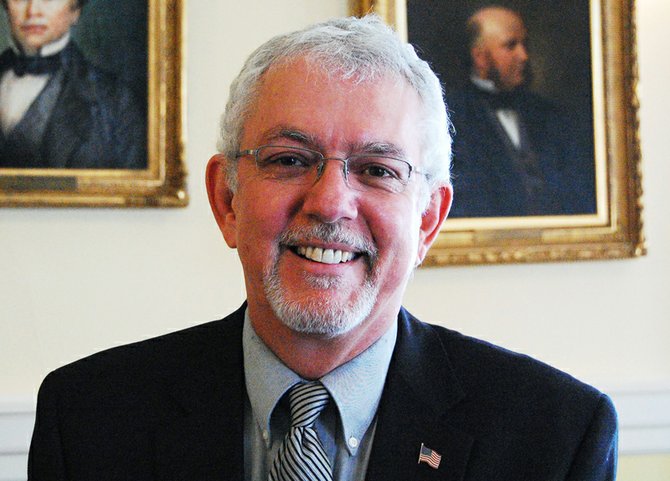 Moriah Supervisor Tom Scozzafava
Stories this photo appears in:

Moriah Supervisor Tom Scozzafava wants to have more power when it comes to knowing what Social Services monies are going to.

A sub-committee of five will start to take a deeper look at three potential buyers of the Horace Nye Nursing Home.

A little more than two decades ago, there was a groundswell of support in Essex County for switching from an 18-member board of supervisors to a five- or seven-member board of legislators.