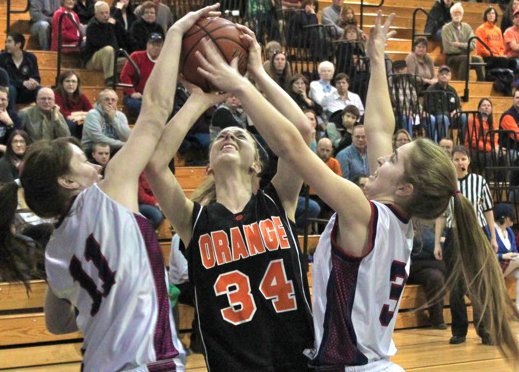 Meg Smith of Indian Lake/Long Lake goes up for a shot against Westport defenders Allison Sherman and Karin Dorsey.
Stories this photo appears in:

Eight Section VII girls varsity basketball players were named to All-State teams by the New York State Sportswriter's Association for the 2011-12 season.

Game March 2, 4 p.m.
Indian Lake/Long Lake seeks to defend Section VII/Class D girls title.

Orange oust Westport for second year
Indian Lake/Long Lake beats Westport, ELCS dominates Willsboro