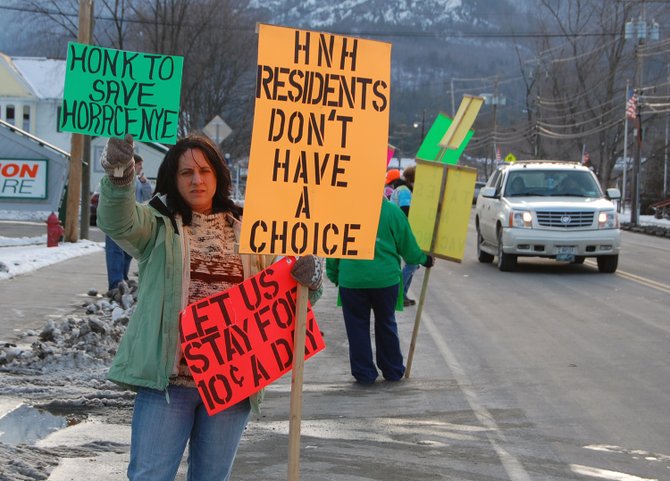 Lori Harter, a CNA at Horace Nye Nursing home, protests the privatization of Horace Nye nursing home alongside fellow nurses and community members Feb. 27 in Elizabethtown.
Stories this photo appears in:

Day to support county nursing home to be held
Horace Nye supporters have organized a special day to show their support for the county-owned facility Saturday, June 2, at the Memorial Park on Main Street here.

Plans to protest in every town in the county
"We are not nurses for profit, and this home shouldn't be for profit," Celeste Beeman said.