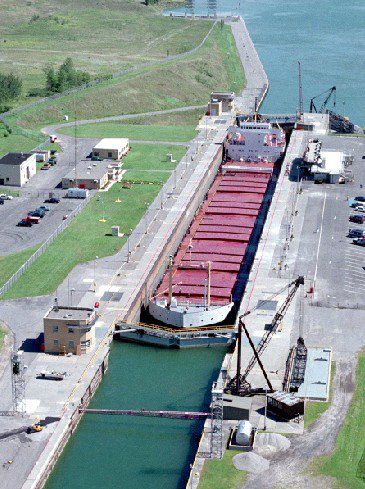 The Eisenhower Locks of the St. Lawrence Seaway in Massena. New York is pushing for tougher ballast regulations to help stop the spread of invasive species in New York waters.
Stories this photo appears in:

Notes from the North Woods
After I had spent a full of week respooling fishing lines, oiling reels, sorting tackle and replacing a pile of worn out and rusted flies, the snow began to fall.