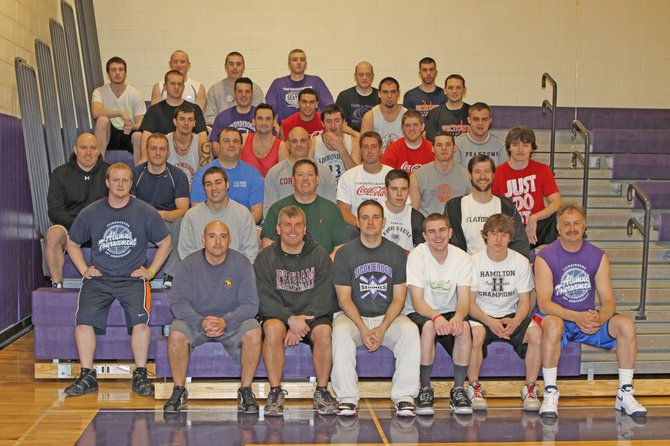 The annual Ticonderoga Alumni Basketball Tournament will be played Saturday, March 31, at Ti High. It will again benefit the Ticonderoga "Best Fourth in the North" celebration. Last year's event attracted dozens of players and hundreds of fans.
Stories this photo appears in:
'Best Fourth in the North' benefit March 31
Ticonderoga High School basketball stars of yesteryear will return to the court in an attempt to recapture past glory — and help the the community's annual July 4th celebration.