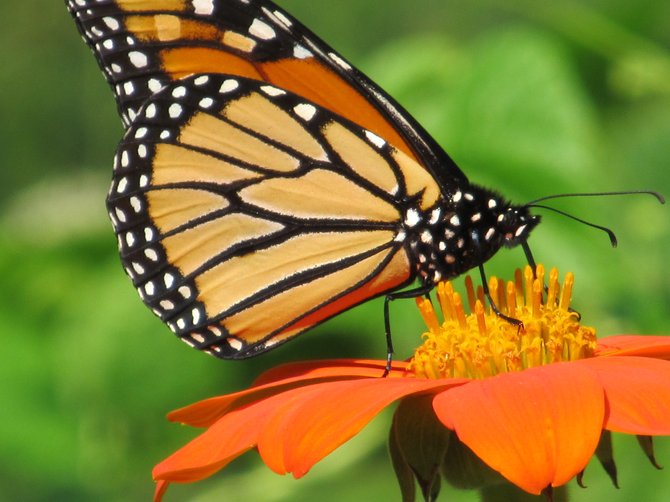 A Monarch butterfly lands on a flower before it is to be cut and included in an arrangement to be sold at an upcounty Farmers Market. A newly-oirganized producers' market is planned for Wednesdays this summer in Chestertown, and plans call for fine crafts, floral arrangements and gourmet natural foods all to be included in the items for sale.
Photo by Diane Randall
Stories this photo appears in:
By launching a new farmer's market in Chestertown, the Tri-Lakes Business Alliance hopes to attract people to town this summer and boost local commerce — as well as help provide fresh, top-quality homegrown vegetables and other goods for families in norther Warren County.