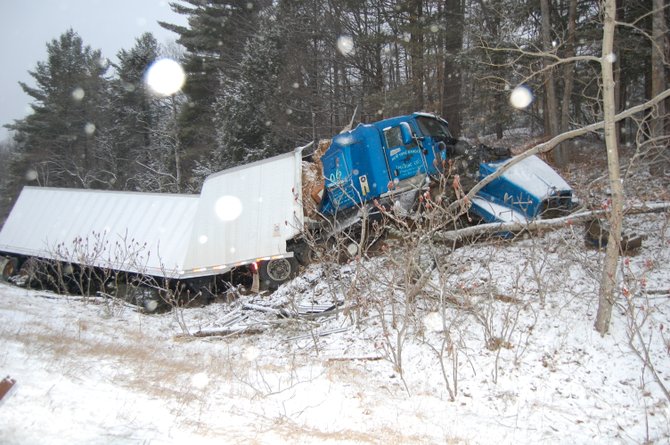 A tractor-trailer overturned just south of the Westport Exit on I-87 Friday afternoon, spilling its contents of packaging material. Several accidents had been reported due to ice and snow covered roads.
Stories this photo appears in:

Drivers are warned to take caution during storm advisory
A number of accidents were reported throughout back roads in the North Country and on Interstate 87 over the course of the day Friday as winter weather descended over the area.