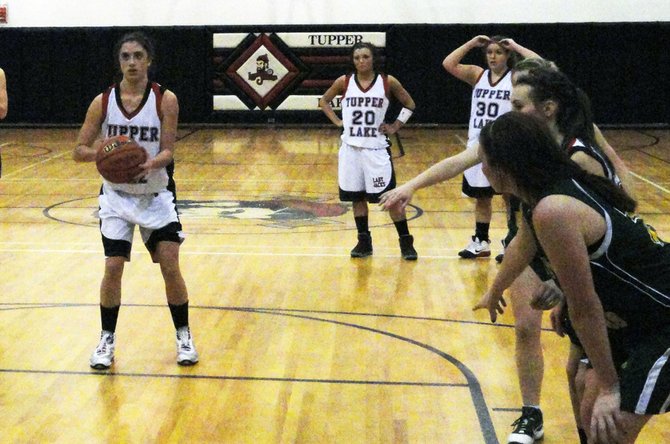 Tupper Lake's Katie Stuart lines up a free throw against Norwood-Norfolk in the Section X/Class C semifinals Feb. 16. Carley Aldridge and Sam Sandford wait for the ball to go back into play.
Stories this photo appears in:

The Tupper Lake Ladyjacks sprinted out to a 19-0 lead en route to a 64-34 win over Norwood-Norfolk in Class C sectional playoff action on Feb. 16.