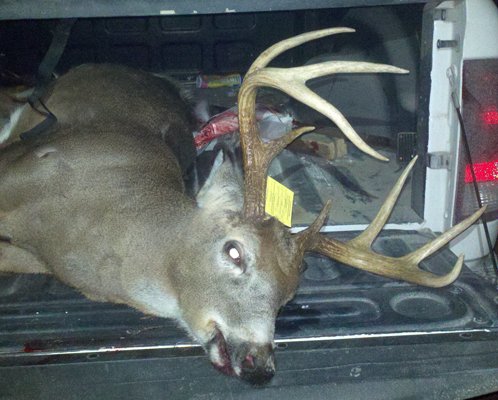 Mike Fenoff found this nice 8-pointer dead last week in Elizabethtown, apparently a victim of a vehicle collision. The deer's antlers were still very much attached to its skull.
Stories this photo appears in:

Outdoor Tales
An interesting anomaly seems to be occurring this year with the deer herd in the form of bucks bouncing around in mid February still wearing head gear.