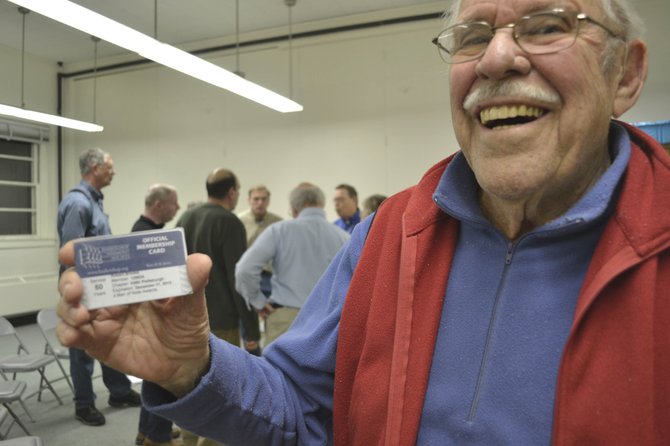 Bob Brooks has spent his Tuesday evenings singing with the Cumberland Bay Chorus for 50 years. The men-only group will offer free voice lessons with local voice coach William Verity at their 7 p.m. Tuesday meetings from Feb. 28 to March 20. Visit CumberlandBay.org for more info.
Stories this photo appears in:

Even if you just like howling in the shower, the Cumberland Bay Chorus is offering free vocal lessons from a well-known local singing coach at a men-only crooning camp for the next month.