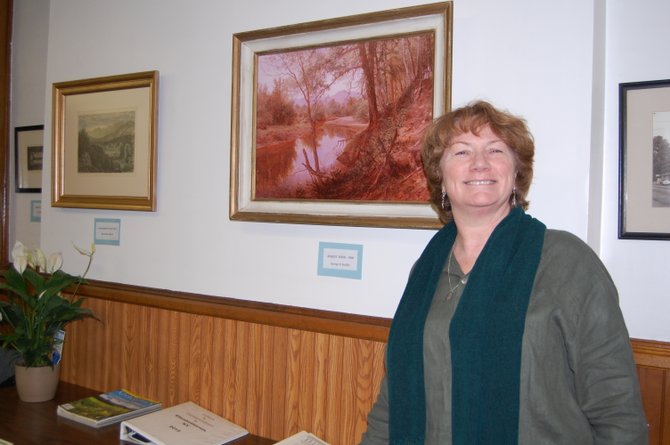 Elizabethtown Supervisor Margaret Bartley.
Stories this photo appears in:

Supervisor Margaret Bartley called an emergency meeting of the Town Board April 18 cancel several town accounts due to their information being placed at the Elizabethtown Post Office.

Even though he is no longer a member of the town council, Ken Fenimore has kept his eye on Elizabethtown issues.

The town of Elizabethtown will host a final meeting before making the final trims to the 2013 budget.

Ken Fenimore resigns over "direction of town."
The continuing feud between the Elizabethtown town supervisor and a now former councilman may have reached its boiling point.

Elizabethtown Supervisor Margaret Bartley said she received a number of concerned phone calls when she returned from a recent vacation.

After learning from local officials the $8.5 million the town seeks for the completion of it's sewer system project has been drastically trimmed, Bartley has asked project contractors Barton & Loguidice to construct three new water districts.

The town of Elizabethtown will be afforded improvements for more energy efficient water meters thanks to rollover grant money. The meter improvements will be funded from remaining funds from the town's Capital Water project that was completed in 2006.

Elizabethtown residents are invited to bring their artwork to community
An art collector and published writer, Elizabethtown Supervisor Margaret "Maggie" Bartley decided to take her love of art from the walls of her home and put it onto the walls of the town hall.