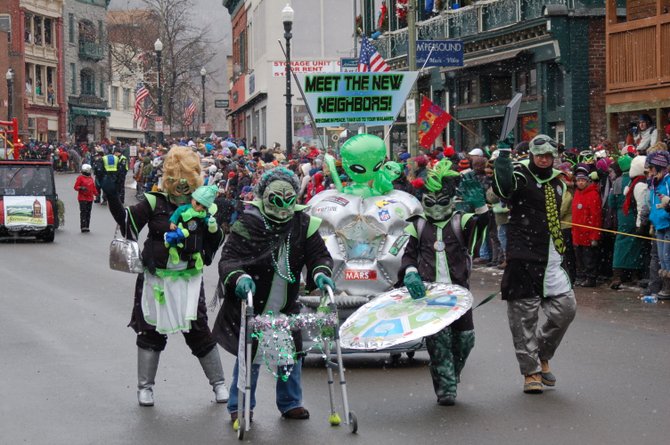 Members of the "Meet the New Neighbors" walking unit, sponsored by Adirondack by Owner, participate in the Saranac Lake Winter Carnival Gala Parade Saturday, Feb. 11. They took first place in their category.
Stories this photo appears in:

The 10-day Saranac Lake Winter Carnival wrapped up Sunday evening, Feb. 12, with a slide show presentation by photographer Mark Kurtz and a grand finale display of fireworks at the Ice Palace on Lake Flower, but it seems this event never truly ends.