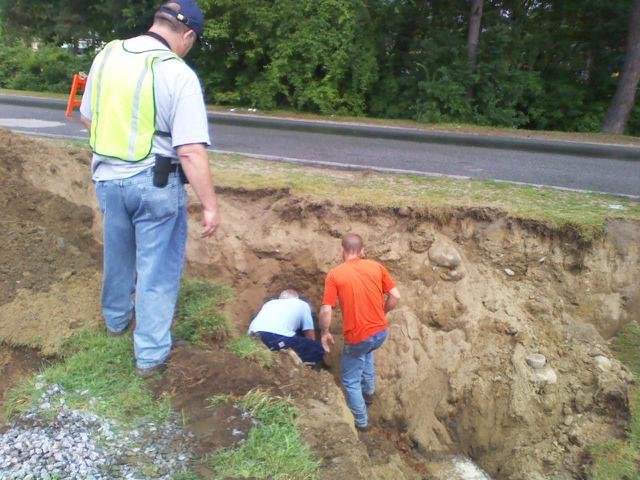 In July 2010 Lake George Town employees discover an underground drain pipe, one of six under Battlefield Park that have been draining goundwater illegally into the town septic sewer mains. Old-timers speculate that the pipes were installed underneath the park decades ago by the state when they created the park, as the land was once swamp. This week, Lake George Town Board members discovered that the pipes continue to dump water into their sewer main, which is costing local taxpayers by boosting operational costs at the village sewer treatment plant.
Stories this photo appears in:

It's not only illegal and environmentally unsound, but it's exoensive to local taxpayers — and the state Department of Environmental Conservation, ironically, is suspected to be the culprit behind it.