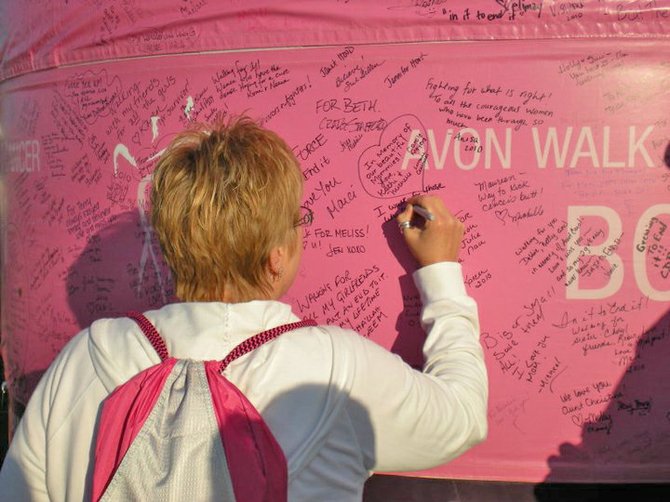 Lori Ross of Hague will participate in the Avon Walk Fort Breast Cancer in Washington, D.C., May 5 and 6. It's a 39-mile trek around the city. This will be her third time taking part in the walk.
Stories this photo appears in:

Donations to fight breast cancer
A Hague woman is preparing to walk nearly 40 miles to raise money and awareness for the fight against breast cancer.