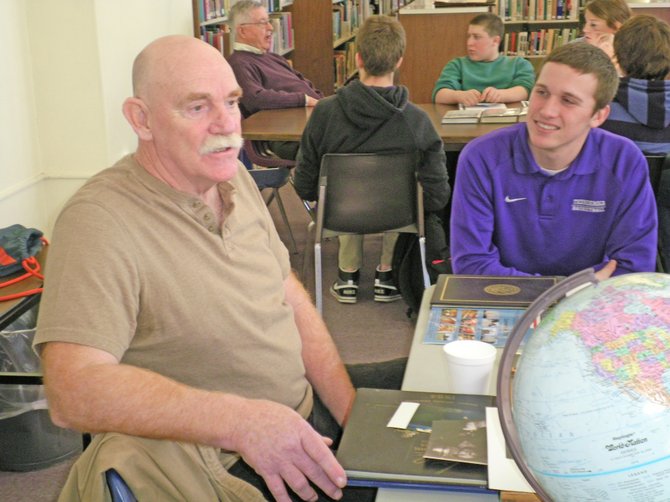 Larry Lauman, left, of Chilson shares his experiences as a sailor on a submarine with Ticonderoga High School students. Listening is Nate Lenhart, a Ti High senior.
Stories this photo appears in:

Students hear stories of sacrifice, honor
Six American veterans took part in a Ticonderoga High School program Feb. 8. Nearly 90 students had a chance to meet local veterans, interview them and write biographies.