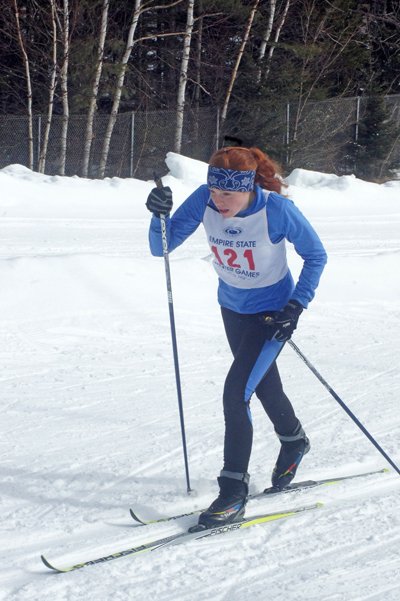 Gretchen O'Leary of Tupper Lake won the Gold in the 2-K freestyle and 5-K classic scholastic cross country ski races during the Empire State Winter Games last weekend. The games featured over 1,000 winter sports athletes in the Lake Placid, Wilmington and Saranac Lake areas, competing in 16 different event categories.
Stories this photo appears in:

The 32nd annual Empire State Winter Games was held on Feb. 2-5 with over 1,000 athletes competing in a number of sports disciplines.
By Alan Belford
February 9, 2012