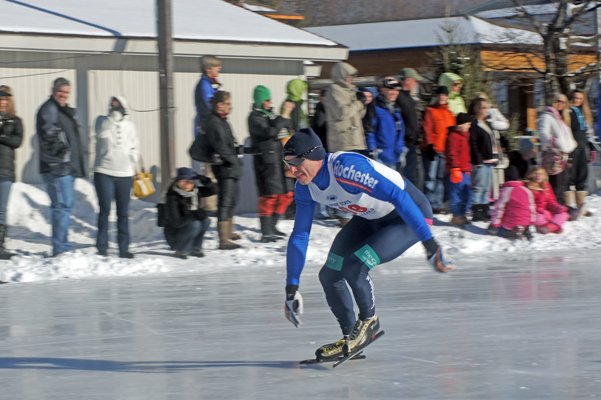 Two-time Olympian Patrick Kelly of Lake Placid won three golds in the speed skating events.

Stories this photo appears in:
Over 1,000 compete
"The athletes had a games this year that was really put on by the local communities and tuned to meet the needs of the athletes," Lake Placid Mayor Craig Randall said. "This year, it was more our games than any other."

The 32nd annual Empire State Winter Games was held on Feb. 2-5 with over 1,000 athletes competing in a number of sports disciplines.
By Alan Belford
February 9, 2012