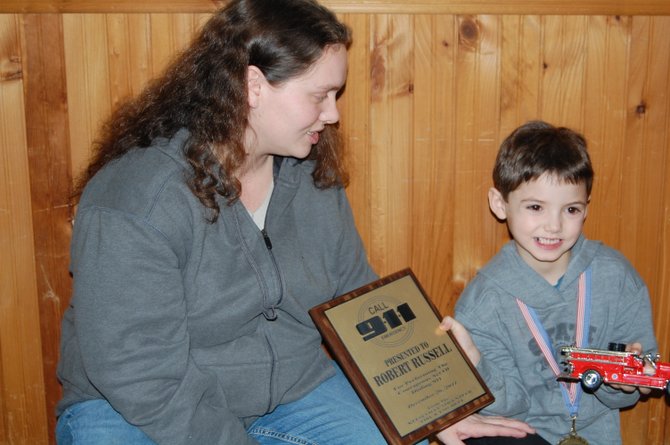 Robert Russell holds his awards given to him by the Keeseville Fire Department with his mother Cindy Hemingway.
Stories this photo appears in:

6-year-old quick response to his mother's aid celebrated
Robert Russell called 911 Dec. 26 when he found his mother, Cindy Hemingway, unresponsive after she collapsed during a seizure. During that time, Russell's 18-month-old sister Paige was also in the house. Not only did he assist his mother, but he took care of Paige while emergency personnel were on their way.