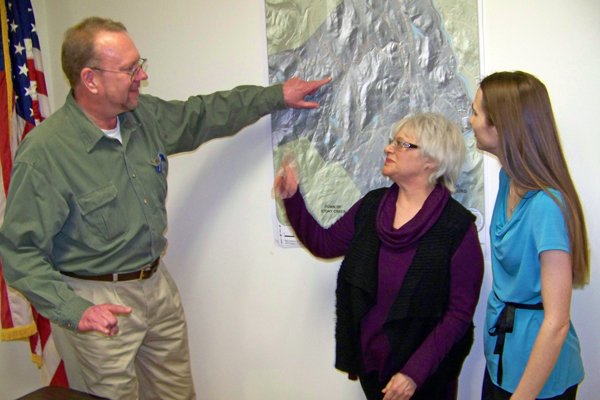 Fred Engelmann of Rainmaker Network of Chestertown points out, on a map of Thurman, possible transmission points for broadband in town via 'white space' technology. Listening are (right) Thurman Supervisor Evelyn Wood and (center) Ava Ashendorff of Chestertown — a member of U.S. Rep. Chris Gibson's citizen's committee, who is credited with bringing Engelmann and Wood together for their broadband initiative.
Stories this photo appears in:

The town of Thurman may soon enter the digital age, if plans for a public-private partnership for establishing wireless broadband access in the mountainous municipality becomes reality.