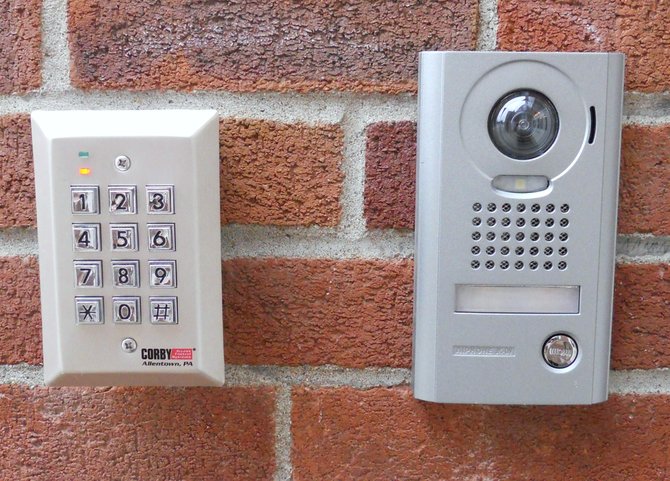 A security monitor in place at Warrensburg Elementary School allows school staffers to scrutinize each visitor before they are allowed passage through a locked entry door. The device features a video camera that can zoom and rotate for full examination and identification of visitors, as well as two-way audio. A similar monitor exists at Warrensburg High School, minus the keypad at left which allows staff members entry by punching a passcode.

Stories this photo appears in:
Warrensburg Central Schools had advanced security monitors in place at entry doors months before the horrific shooting at Sandy Hook Elementary School shocked the nation.