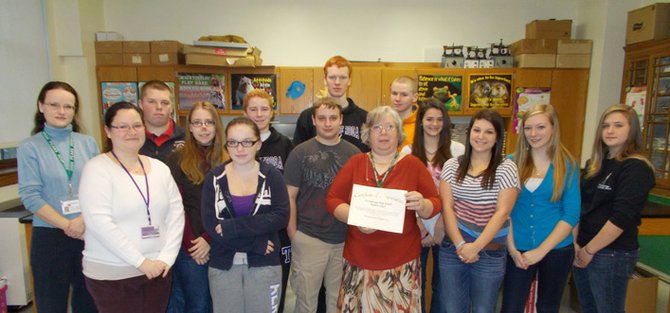 The Ticonderoga High School Student Voice has donated $100 to High Peaks Hospice. From left are Ingrid Roemischer, hospice development and outreach coordinator; Jennee Darragh, Student Voice adviser; Michael Watts; Karie Harrington, Samantha Sommerville; Mark Donohue; Dale Quesnel; Riley Chapman; TylaAnn Burger, hospice executive director; Jacob Crowe; Becky Barber; Alyssa Rodriguez; Kaitlin Diskin; and Michaela Conners.
Stories this photo appears in:
Homecoming dance raises money for agency
When High Peaks Hospice issued a challenge, Ticonderoga High School students answered.