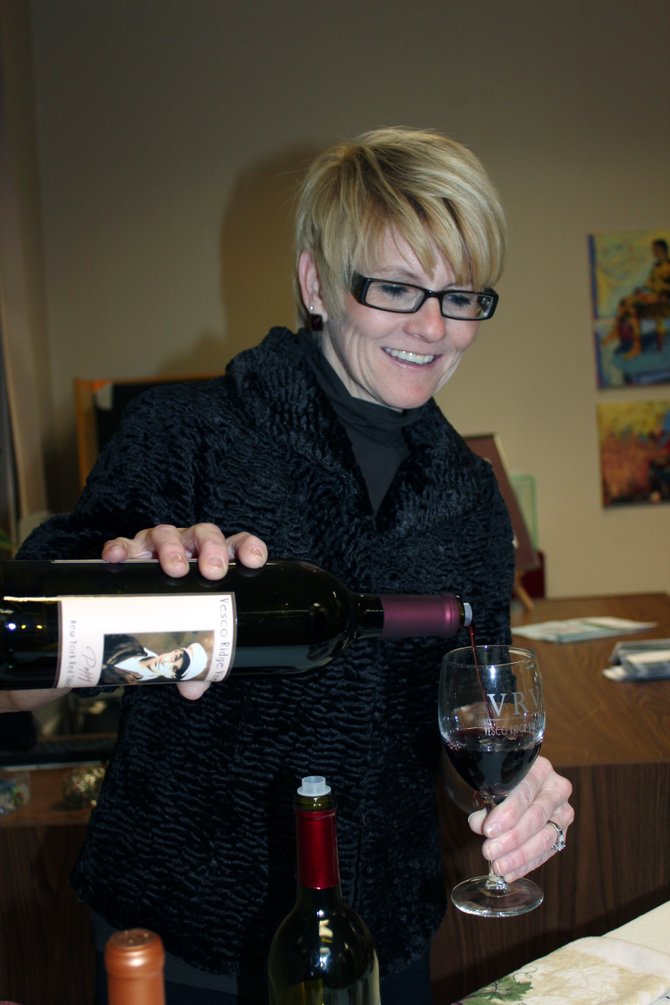 Nancy Vesco, who owns Vesco Ridge Vineyards with her husband, Dan, pours a rather large sample of "Poppy," one of Vesco's red table wines.
Stories this photo appears in:

The first-ever event will feature five wineries and one cidery in the Plattsburgh area. Amazing Grace Vineyard and Winery in Chazy, Hid-In-Pines Vineyard in Morrisonville, Vesco Ridge Vineyards in West Chazy, and the Champlain Wine Company, Everett Orchards and Elf's Farm, Winery and Cidermill, all in Plattsburgh, are participating in the tour.