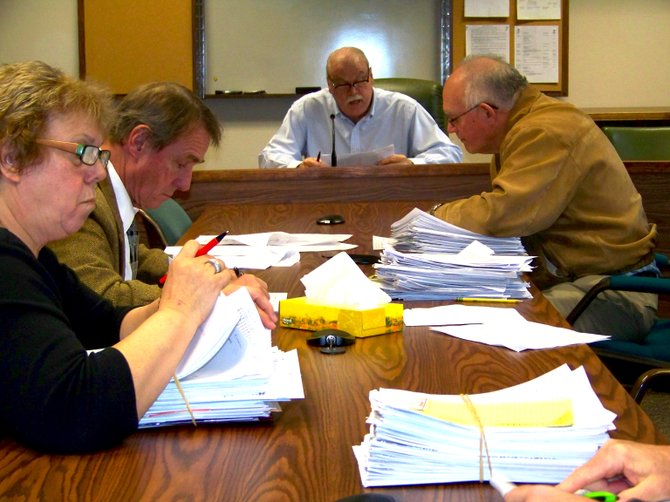 Among the Warren County supervisors reviewing occupancy tax grant applications Dec. 10 were (clockwise, from left): Edna Frasier of Hague, Dennis Dickinson of Lake George, Bill Kenny of Glens Falls and Ralph Bentley of Horicon. (Not pictured): ,Gene Merlino of Lake Luzerne, Mark Westcott of Queensbury and Ron Conover of Bolton.

Stories this photo appears in:

Warren County leaders chose this week how to divvy up nearly $400,000 to help support upcoming 2013 events that are expected to bring visitors to the area. A shuttle service in the unincorporated village of North Creek NY was a big recipient.