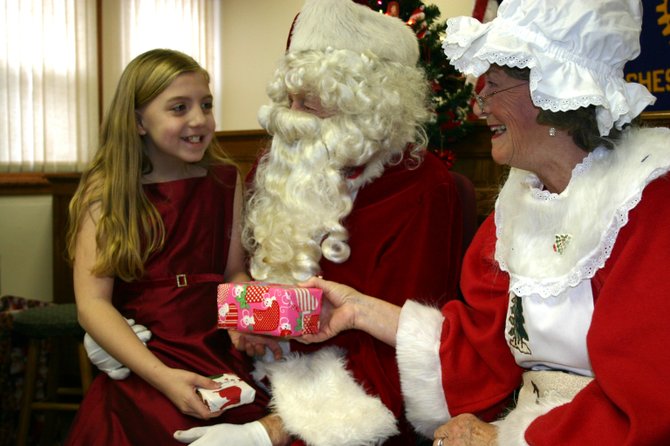 GIFT EXCHANGE — After asking for a drum for Christmas, Arianna Howe, 9, presents Santa and Mrs. Claus with gifts — a tie for the big elf and a snowman for his wife — while Santa's better half hands a present to the generous girl. About 300 children attended Santa's visit Saturday in Chestertown. The holiday event has been sponsored for 40 years by the Chestertown Rotary Club.
Stories this photo appears in:

While various versions of Santa are seen all over the place each December, Chestertown Rotary Club's Santa might as well be the genuine one. He brings real presents along with joy and encouraging comments to hundreds of children each year.