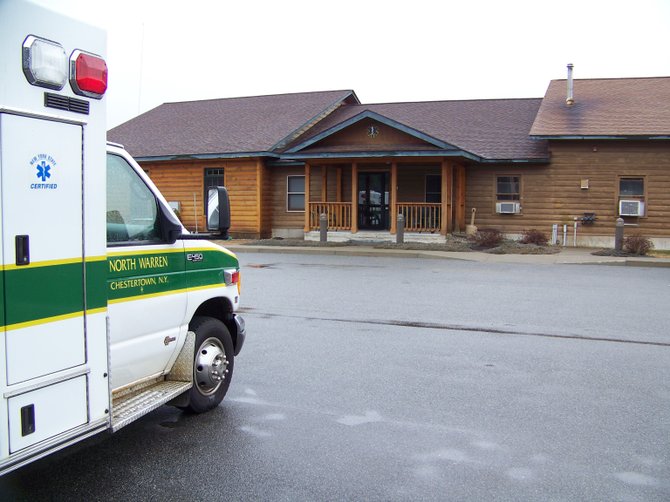 Operations of North Warren Emergency Medical Services —which responds to hundreds of calls annually in the upper Warren County region — were suspended last week after most of the volunteer officers quit due to an internal power struggle between paid responders and volunteer staff. The agency's volunteer Board of Directors has contracted a consultant to help reorganize the agency, with the aim of contracting with the consultant to provide paid staffing. The ambulance squad is expected to be back in operation in several weeks. Meanwhile, Empire Ambulance, a for-profit enterprise, is dispatching their ambulances in North Warren's busy service area.
Stories this photo appears in:

Embroiled in controversy for years, the North Warren Emergency Squad quit dispatching ambulances as of Dec. 3 and began a reorganization process.