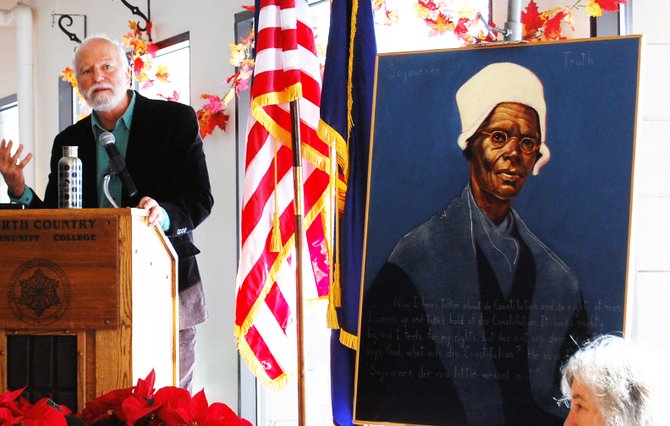 Artist Robert Shetterly speaks to students and teachers at the Emancipation Proclamation Celebration on Nov. 30. Shetterly stands next to a portrait of Harriet Tubman. Shetterly's portraits of famous abolitionists were displayed throughout the celebration weekend.
Stories this photo appears in:

For the past 150 years, America has been through a major social change to try to create a climate where all races are equal regardless of color. The signing of the emancipation proclamation was the first step in putting the freedom of slaves on paper.