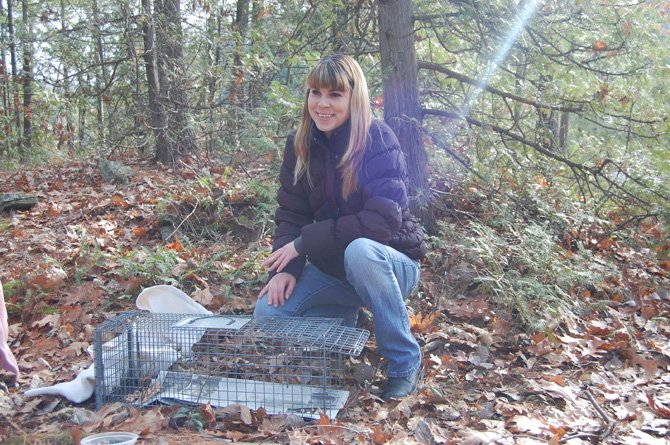 Victoria St. John sets a trap to catch a feral cat that appeared to have been abandoned by its owner. St. John runs the St. John's Feral Cat Fund.
Stories this photo appears in:

Victoria St. John could use a donated vehicle. A gas card someone else paid for would be nice. She'd just like to see a slight rise in donations, which have dropped considerably over the past few years.