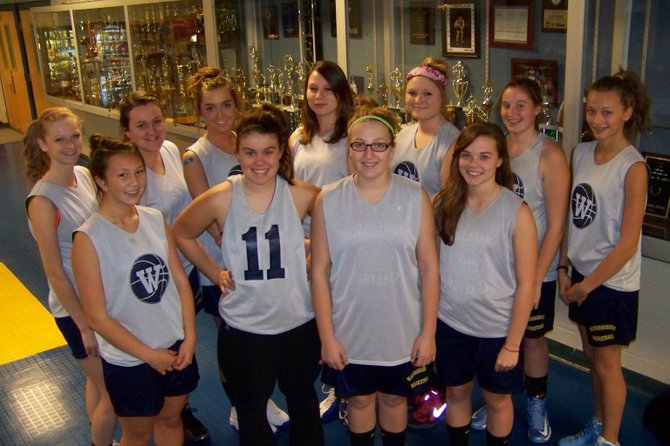 The 2012-13 Warrensburg High School Girls Basketball Team includes (front, left to right): Amanda Gee, Chiara Russo, Makayla Baker, Braydin Smith, (row 2): Aineen Callahan, Liz Turner, Korynn Raymond, Kaylene Norton, Mika Morehouse, Erin Langworthy and Catie Baker. (Not pictured): Merissa Hayes.
Stories this photo appears in:

Combining a strategic game plan with aggressive play, the Burghers' Girls Varsity Basketball team defeated one of the top squads in the region Feb. 22 and moved forward into the Section II semifinals.

Lady Burghers have young but athletic players this year, and they'll be offering fans a lot of action on the court.