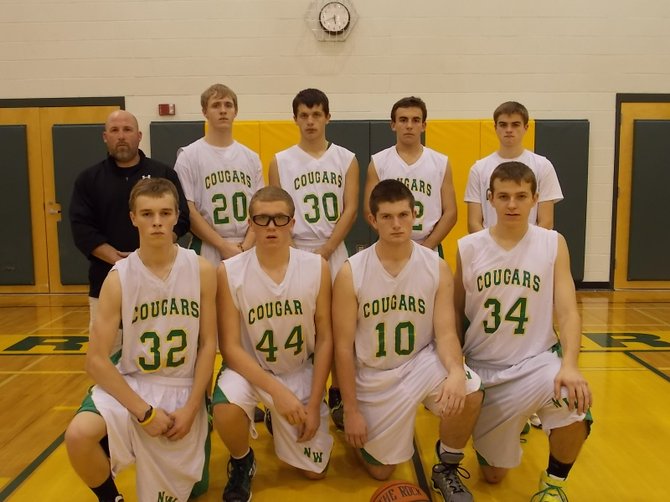 The 2012-13 North Warren High School Boys Basketball Team includes (front, left to right): Ian Underwood, Jacob Dunkley, Robert French, Robert Wallace, (rear): Coach Jason Humiston, Justice Parker, Josef Strauss, Daniel Hill, and Ethan Schenke. (Not pictured): Nick and Anthony Sapienza.

Stories this photo appears in:
North Warren is one of the smallest schools in the region, yet they've fielded some highly competitive sports teams, including their 2011-12 basketball team. Now, with only a few graduating, the Cougars' 2012-13 squad is poised to again make headlines.