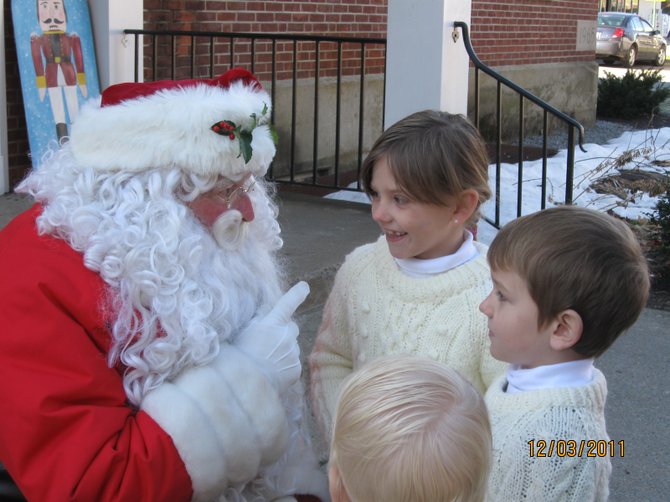 Santa offers a little friendly advice about holiday behavior to three children attending the 2011 edition of Christmas in Warrensburgh. Santa is to be back this Saturday Dec. 1 stationed at "Toyland" — the Warrensburg Town Hall — for the 2012 installment of the festival that annually celebrates traditional holiday spirit.
Stories this photo appears in:

Those attending Christmas in Warrensburg festival this weekend will undoubtedly experience the holiday spirit of many years ago.