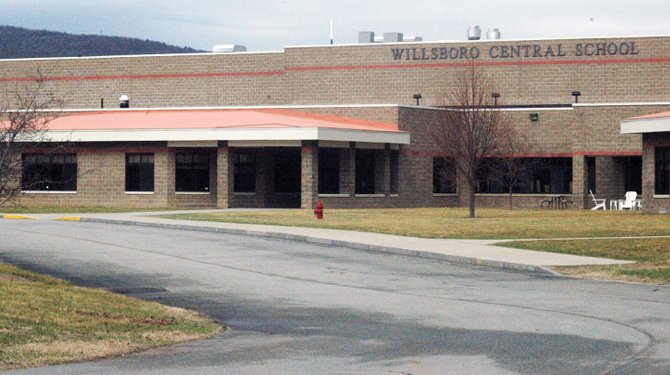 Willsboro Central School.
Stories this photo appears in:

In an email to the Valley News sent Nov. 19, Willsboro Central School teacher Natalie Foster made her first public comment since the Willsboro Board of Education reinstated her following an investigation into the environment in her classroom.

Willsboro Central School will present a 2013-14 budget to district residents May 21 that looks a lot like the 2012-13 version.

Willsboro Central School plans on using up to $612,348 in fund balance to help keep the 2013-14 budget under the state's cap, but is hoping they will receive some added aid from Albany.

Officials from the town of Willsboro and the Willsboro Central School District are looking to come together to solve their garage issues.

Students will be welcomed back to Willsboro Central School Tuesday, Sept. 4.

While four local school districts will have contests to fill seats on their respective boards, four others will have uncontested races.

The Willsboro Central School Board of Education adopted a budget with a 2.12 percent increase to the tax cap that will now go before the district's voters May 15.

The Willsboro Central School Board of Education will stay under the state tax cap when it adopts a 2012-13 budget.