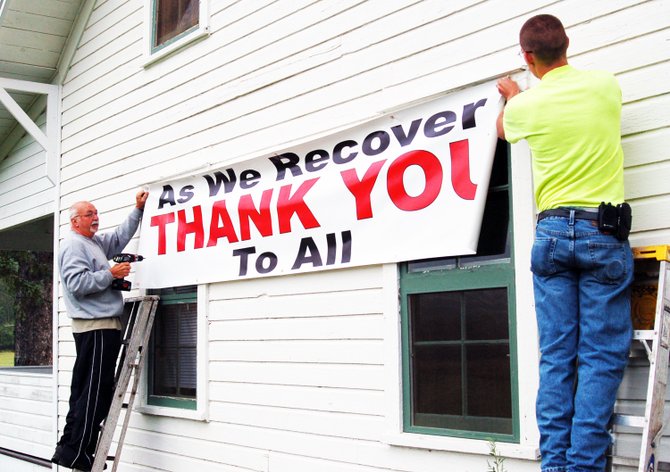 Town of Keene Supervisor Bill Ferebee, left, and town Highway Department employee Ryan Hall Tuesday, Aug. 28 put up one of two banners on the Marcy Field building thanking people for supporting the recovery effort for Tropical Storm Irene, which caused a lot of damage to roadways, bridges and buildings. It was the one-year anniversary of the storm.
Stories this photo appears in:

The Project Hope community program, slated to close by the end of October, won't leave the Irene affected community without hope.

Driving home from vacation last week, Essex County Board Chairman and Jay Supervisor Randy Douglas passed a line of vehicles that immediately sent him back in time.