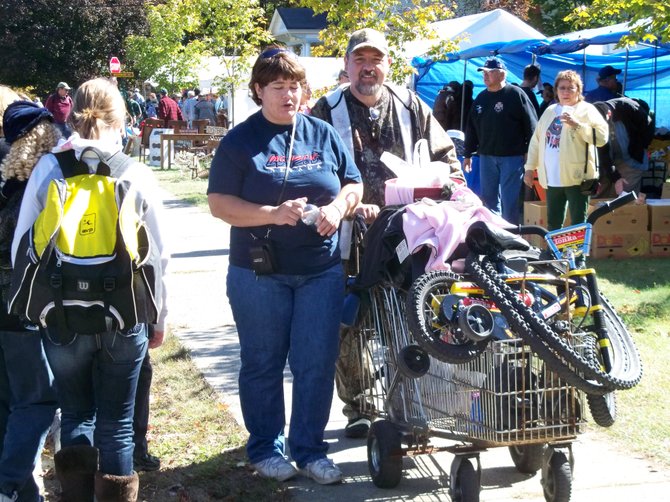 A couple from Essex County spending two days at the 2010 World's Largest Garage Sale event in Warrensburg transports their purchases down Hudson St. The congestion and inconvenience to residents caused by tens of thousands of visitors to town has prompted town leaders to set new restrictions this year on vendors' vehicles and conduct. This year's edition of the great sale is set for Saturday Sept. 28 and Sunday Sept. 29.
Stories this photo appears in:

This year's sale set for Sept. 28-29
With hundreds of vendors and tens of thousands of people participating annually in Warrensburg's World's Largest Garage Sale, congestion of local streets and sidewalks has been a recurring problem. This week, town leaders issued a list of rules detailing new laws and toughened enforcement of existing ordinances to curb such congestion — as well as prohibiting the sale of inappropriate or illegal items.