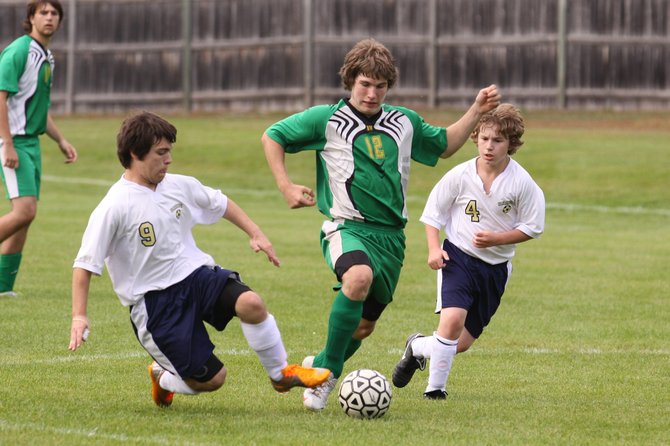 During a Sept. 2011 matchup, Warrensburg Varsity Soccer players Chris Cupp (left) and Shane Putney (right) pass the ball as a North Warren player attempts a steal. Warrensburg High School decided to shelve its soccer program for 2012 due to the resignation of a coach, not enough players to field a team, as well as budget constraints.
Stories this photo appears in:

It's been a tough tenure for Warrensburg Varsity Soccer program, with a string of seasons with precious few wins — and as of this year, it is suspended, for at least a year. Despite the tough competition in the past, however, Warrensburg players gained a lot of respect for their dedication and sportsmanship — as well as plenty of media attention as several female players competed against all male squads in the Adirondack League.