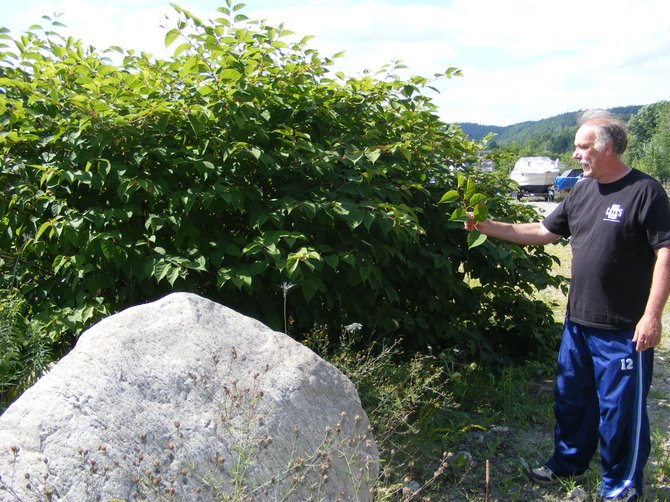 John Wulfken of Warrensburg holds a branch of Japanese Knotweed, a plant that is aggressively talking over vacant plots, waterway corridors as well as back yards in the region. Wulfken has volunteered to spread the word around town about the threat of the plant and how it can be controlled.
Stories this photo appears in:
Add Japanese Knotweed to the growing list of invasive species that's moved into the Adirondacks, After the unwanted weed started to take over his back yard, Warrensburg citizen John Wulfken decided to fight back.