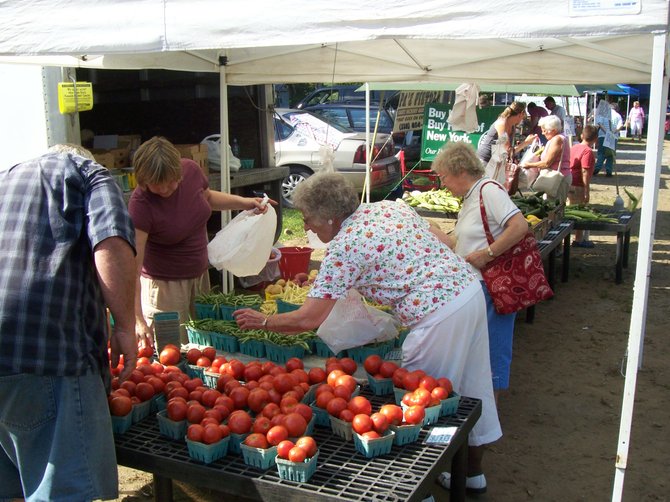 For over a decade, area residents and visitors have enjoyed rowsing for fresh local produce as well as specialty goods at the Warrensburg Farmers' Market. This week's installment to be held from 3 p.m. to 6 p.m. Friday Aug. 17 — titled the 'Bountiful Harvest Festival — features live music, an expanded roster of vendors as well as special displays and offerings.
Stories this photo appears in:

While shopping for fresh produce and handcrafted specialty goods in the riverside market in Warrensburg is Always a delight, the market's 'Harvest Fest' on Friday Aug. 17 makes it even more so, with live music and an expanded range of vendors.