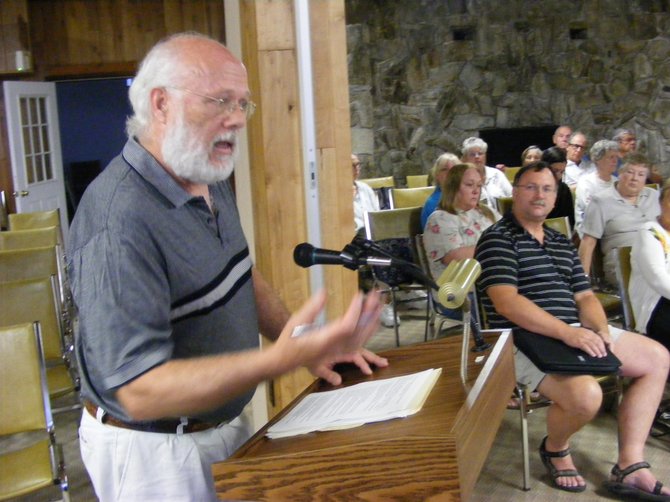 Lake George Historical Association President Alex Parrott talks Aug. 9 about how dual use of the Old County Courthouse — now utilized as a museum — would put artifacts at risk and compromise the mission of the museum. The Lake George Town Board has recently proposed to use the building as an active courthouse for overflow state Supreme Court proceedings.

Stories this photo appears in:

Shouting, tears, accusations, picketing were rampant at a recent lake George Town Board meeting, over a proposal to occaisionally use the historic Warren County Courthouse, now in use as a museum, for court sessions. This week, a local citizen presented an alternative proposal.