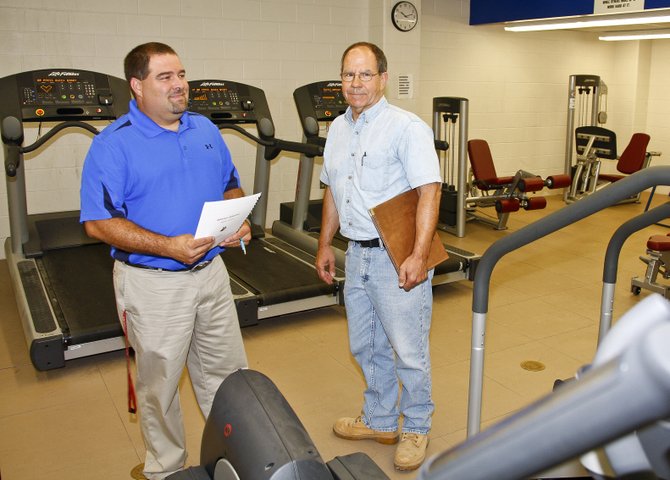 Bill Larrow, left, Moriah Central School superintendent, and Calvin Nephew, clerk of the works, look over the school's new fitness room. The room is part of a recently-completed $9.9 million building project.
Stories this photo appears in:

Building project completed
When Moriah Central School students return to class in September, they'll be learning in a state-of-the-art facility. The district has completed a $9.9 million building project that administrators believe has prepared the building for the next 30 years.