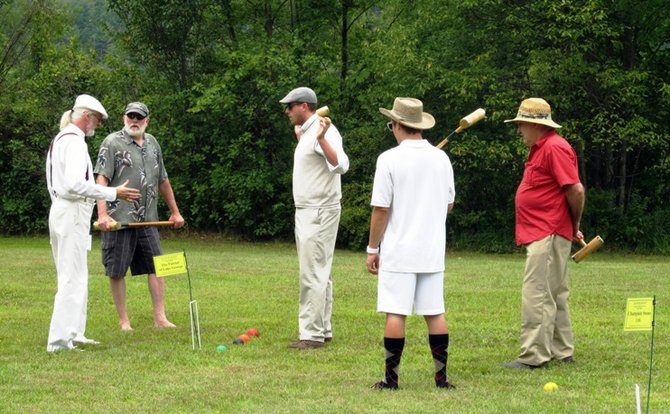 Competitors in the 2011 edition of the annual Sticky Wicket tournament confer with Croquetmaster Delbert Chambers (left) to settle a question about a particular shot. Warrensburg Historical Society president Paul Gilchrist (right), keeps his distance from the arbitration. The 2012 edition of the Sticky Wicket Tournament is to be held at 11 a.m. Aug. 12 at the Warren County Fish Hatchery off Hudson St. Extension in Warrensburg.
Stories this photo appears in:
An annual friendly croquet tournament includes genial competition, a historical flair, good socializing, and a picnic to boot.