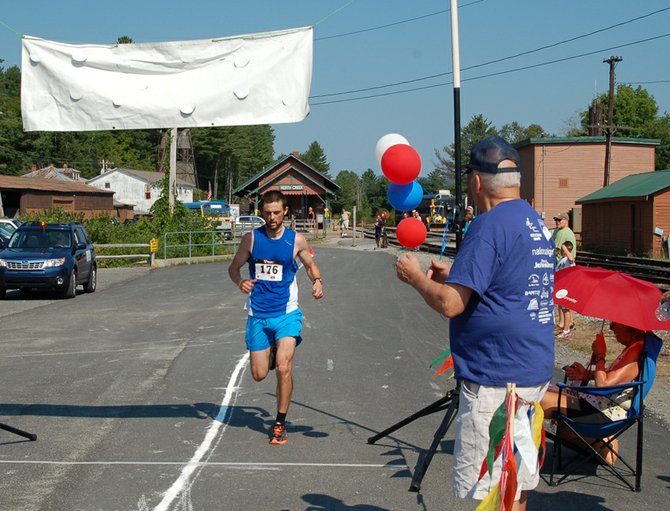 Paul Allison, of Jericho, Vt., was the first to cross the finish line Saturday, Aug. 4 at the Race the Train event in North Creek with a time of 46:59.
Stories this photo appears in:
In all, 349 runners turned out on Saturday, Aug. 4 Race the Train's 10th year. Of those, 69 managed to best the train it its 8.4-mile ride from Riparius to North Creek.