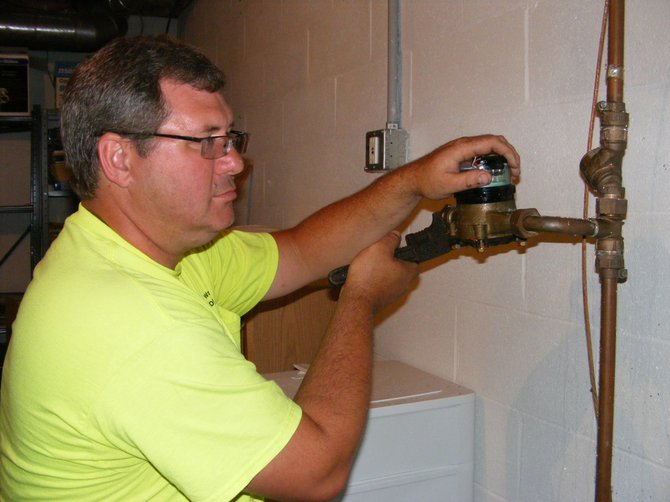 Warrensburg Water Department employee Tracy Benoit installs a new water meter Aug. 9 in the basement of Regina Porter's house. Sixty percent of the households in the Warrensburg Water District have not yet had new water meters installed, and they face a $500 charge if they don't make an appointment to have a water meter installed by Sept. 1. Water customers that had water meters installed from the early 1990s through 2010 should have their meters replaced with a new model.
Stories this photo appears in:

Warrensburg is converting to a metered water system, yet 60 percent of all households have ignored notices to get new water meters installed. Local officials, who set a $500 fee for those who don't get new meters installed, said this week that probably those who had meters installed from the mid-1990s through 2010 think they are compliant — but these older models do need to be replaced.