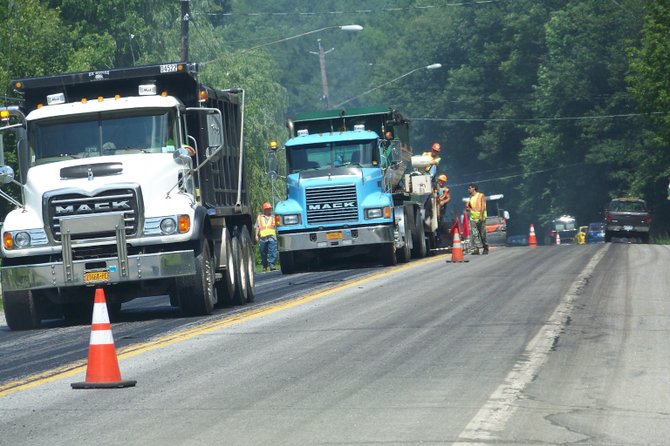 Employees of a DOT contractor work recently on a paving project on state Rte. 9 between Lake George and Warrensburg. As of Aug. 3, a new asphalt surface was applied northward to a point just south of the Warrensburg town line. Work on re-paving Rte. 9 through Warrensburg is expected to begin in the coming weeks, and town officials are hoping the work doesn't conflict with the World's Largest Garage Sale event, set for the end of September.
Stories this photo appears in:

The idea of state-sponsored roadway construction work in Warrensburg as it hosts one of the region's most popular events has town officials concerned, but representatives of the state Department of Transportation say they are committed to avoid needless traffic problems.